page
Beacon Place, Office
Property Description
Constructed in 1997, Beacon Place is one of Cleveland's premier suburban office buildings. Featuring an architecturally award-winning exterior presentation of stone, masonry and vision glass, Beacon Place includes "best in class" amenities, a two-story atrium entrance and impeccable common areas. With 134,000 sq. ft. of leaseable area, Beacon Place sets the standard for suburban office developments.
Overview
Contract Type:

Lease

Square Footage: 134,000sq ft
Amenities
Fitness Facility
Green Space, Patio and/or Walking Trail
Neighboring Restaurant
Office Lounge
Parking Garage
Security-Card Building Access
Location
Address: 6055 Rockside Woods Blvd. Independence, OH 44131
Location Description: 6055 Rockside Woods Boulevard, Independence, Ohio. With easy access to I-77 and I-480, the building is located 1/4 mile east of the Interstate 77/Rockside Road interchange north of Rockside Road.
41.399933
-81.645529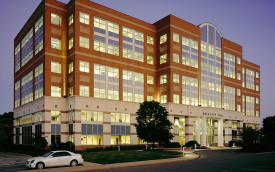 Featured
View
6055 Rockside Woods Blvd. Independence, OH 44131
2000
WALKING
km
en
15
100%
400px
https://www.daladgroup.com/wp-content/uploads/2018/11/apartment-1.png
Distance
Address
Walking time
min
Details
Overview
Address:

6055 Rockside Woods Blvd. Independence, OH 44131

Contract Type:

Lease

Square Footage:

134,000sq ft

Views counter:

3343