page
Rockside Center III, Office
Property Description
A two-story building containing approximately 130,000 sq. ft. of rentable area. The building contains a two-story landscaped atrium. Continuous ribbon glass curtainwall system provides tenants with broad flexibility for space planning.
Location: Ohio, Independence
Overview
Contract Type:

Lease

Square Footage: 124,610sq ft
Country: United States
Zip code: 44131
Amenities
Amphitheater
Fitness Facility
Green Space, Patio and/or Walking Trail
Neighboring Restaurant
Office Lounge
Security-Card Building Access
Location
Address: 5990 W Creek Rd Independence, OH 44131
Location Description: 5990 West Creek Road, Independence, Ohio. With easy access to I-77 and I-480, the building is located north of Rockside Road immediately west of and visible from I-77 interchange.
41.402445
-81.654771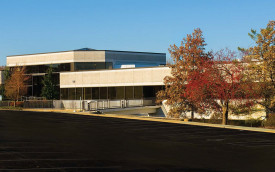 Featured
View
5990 W Creek Rd Independence, OH 44131
2000
WALKING
km
en
15
100%
400px
https://www.daladgroup.com/wp-content/uploads/2018/11/apartment-1.png
Distance
Address
Walking time
min
Details
Overview
Address:

5990 W Creek Rd Independence, OH 44131

Contract Type:

Lease

Square Footage:

124,610sq ft

Country:

United States

Zip code:

44131

Views counter:

5334