page
Tinnerman Lofts, Residential & Mixed Use
Property Description
Stunning apartments, blending ten-foot-high windows and brick walls with contemporary finishes, surround a courtyard oasis featuring a grill station, a pizza oven, and bocce courts. Inside, find a two-story community living room offering the perfect escape for remote work or relaxing with friends.

To find out more about the property please visit Tinnerman Lofts.
Location: Ohio, Cleveland
Amenities
Art Gallery
Fitness Facility
Green Space, Patio and/or Walking Trail
Neighboring Restaurant
Parking
Parking Garage
Roof Deck
Security-Card Building Access
Grill Stations
Utilities
Air conditioning
Electric
Heating
Sewage
Water
Location
Address: 2048 Fulton Road Cleveland, Ohio 44113
Location Description: 51 Apartments; 30 different unique floorplans.
41.480682
-81.710836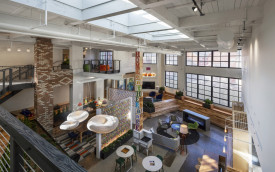 Featured
View
2048 Fulton Road Cleveland, Ohio 44113
2000
WALKING
km
en
15
100%
400px
https://www.daladgroup.com/wp-content/uploads/2018/11/house-2.png
Distance
Address
Walking time
min
Details
Overview
Address:

2048 Fulton Road Cleveland, Ohio 44113

Contract Type:

For Rent

Views counter:

4001