page
Worthington Yards, Residential & Mixed Use
Property Description
Worthington Yards, located in the well-known historic warehouse district of downtown Cleveland, Ohio, offers 98 beautiful apartments for lease on five floors with high ceilings and large new windows. In addition to the buildings permanent collection of art found throughout the common areas, it hosts a first-floor art gallery with rotating collections, two courtyards, a rooftop sculpture garden, community live-work spaces, a fitness room, yoga room, enclosed parking, bike storage, dog washing, and several other amenities.

To find out more about the property please visit worthingtonyards.com and check out our current availability on apartments.com.

For information on the Gallery, please visit www.yardsproject.com.
Location: Ohio, Cleveland
Overview
Contract Type:

For Rent

Country: United States
Zip code: 44113
Amenities
Art Gallery
Fitness Facility
Green Space, Patio and/or Walking Trail
Parking
Parking Garage
Residential Lounge
Roof Deck
Grill Stations
Utilities
Air conditioning
Electric
Heating
Sewage
Water
Location
Address: 725 Johnson Ct Cleveland, OH 44113
Location Description: 98 unit multi-family apartment building; 2,000 sf of commercial retail space.
41.500086
-81.700071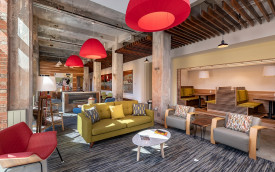 Featured
View
725 Johnson Ct Cleveland, OH 44113
2000
WALKING
km
en
15
100%
400px
https://www.daladgroup.com/wp-content/uploads/2018/11/house-2.png
Distance
Address
Walking time
min
Details
Overview
Address:

725 Johnson Ct Cleveland, OH 44113

Contract Type:

For Rent

Country:

United States

Zip code:

44113

Views counter:

6759